---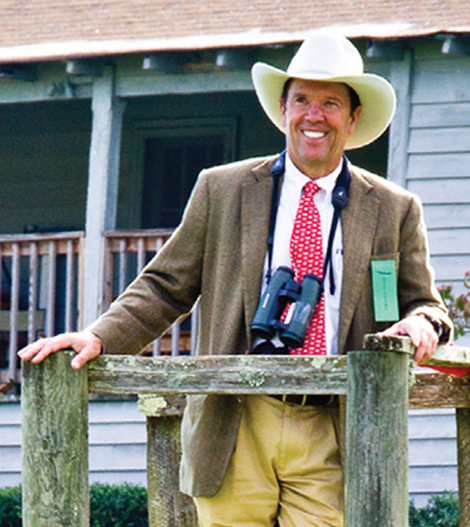 "We'll look out for you!"

—Sandy serving as a racing official
at the Montpelier Races.
Sandy Stuart, REALTOR®
My job is to protect your interests above the interests of all parties, and I will strive to help you get all the information you need to make an educated decision. Buying and selling land can be similar to any transaction with expectation of financial appreciation. Buy it right and manage it right. To be successful, you must be aware of any assets that might give you a decisive advantage. Finally, it should enhance the financial safety and risk management of your financial portfolio through diversification of assets. When you decide to initiate your real estate plan, consider consulting a real estate professional experienced in estate and farm sales in Central Virginia.
Episcopal High School and the University of Virginia competitive academic environments built through rigid respect and enforcement of the Honor Code
Assistant general manager of Stuart Land & Cattle Co., involved in cattle breeding, sheep production, dairy, horses, timber, coal, and oil and gas leases. Presently serving as a Board member
Thoroughbred Horse Agent at British Blood Stock Agency, Ireland
25 years as a senior vice president in the financial services industry handling large volumes of complicated transactions and accounting for segregated public monies and positions
Associate Broker, GRI, at Roy Wheeler Realty in the farms and estates division
Past president, Blue Ridge Mountains Rotary Club, Charlottesville
Full educational immersion including 180 hours of broker's license training in law, brokerage, finance, and appraisals; 90 hours training to complete the Graduate Real Estate Institute course; and full range of continuing education designation courses
---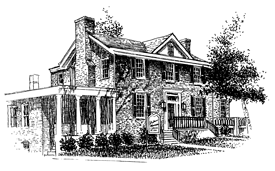 Betsy Stuart, REALTOR® & Interior Decorator
Considerable enhancements of the real estate services offered by Stuart Trading Company come from Betsy Stuart, Sandy's wife. Betsy is one of twelve full-time designers based in the Charlottesville office of Stedman House, established in 1944. Stedman House is a premiere full service design firm offering the complete menu of products including space planning, floorplans, fabrics, furnishings, accessories, window treatments and upholstery. Before joining Stedman House, Betsy founded E.W.Stuart Interiors in Chicago. In addition to being a designer with Stedman House, Betsy is a licensed real estate agent registered with Roy Wheeler Realty in Charlottesville, Virginia. 
---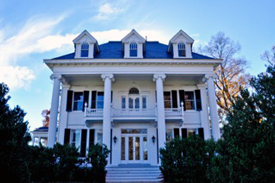 Roy Wheeler Realty Co.
For 85 years, Roy Wheeler Realty Company has operated with the philosophy that "service is our most important product". Having stood the the test of time, Roy Wheeler serves Central Virginia from headquarters in Charlottesville and from five additional offices in the surrounding Piedmont.
Roy Wheeler Realty Company has attracted a team of agents noted for their in-depth knowledge of real estate and for their dedication to their clients. This is the part of the business that is done the old fashioned way. Customer service. It is our duty to advise and guide you through the process effortlessly and professionally to closing as your agent. All our agents have hundreds of hours of specialized training by the National Real Estate Association in every aspect of the business. We are the people who will ultimately help you fulfill your expectations.