---
Charlottesville is proud of a history that has endured since before the Revolutionary War, where three presidents called home. Even then, when the fastest form of communication was the horse, Thomas Jefferson designed two of the world's great examples of the building arts: a dwelling, Monticello, and an institution of higher learning, the University of Virginia. The natives of Albemarle have protected, preserved, and lived in hundreds of these classical structures on ample acreage for over 200 years.
---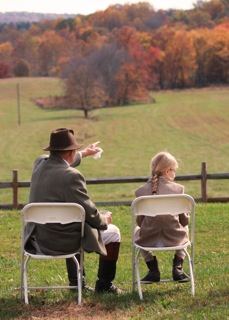 Treat the earth well;
it is not given to you by your parents,
it was loaned to you by your children.
—Native American Proverb
Why we enjoy living in Charlottesville…
Appreciation for the historical contributions from our forefathers who settled in this area and for the following generations who have guarded and maintained those works and structures for our children to see and enjoy.
Mr. Jeffersons' academic village and Monticello, James Madison's Montpelier, and James Monroe's Ash Lawn. Revolutionary War and the Civil War history.
Benefitting from living in an education environment, supported by outstanding healthcare facilities. University of Virginia, UVA and Martha Jefferson Hospitals. Excellent Regional Airport.
Pursuing sports in an equestrian society: polo, fox hunting, and Virginia Steeplechase. Shooting sports at Rivanna Gun Club. Farmington Country Club and Keswick Club
Hiking the Appalachian Trail along Skyline Drive
Great schools, both public and private. Superior hospitals and health care.
Enjoying small town life at the foothills of National Parks along the Blue Ridge Mountains, the Charlottesville area has a very cosmopolitan international flavor with a modern regional airport for New York commuters and easy driving to Washington, D.C. or the Atlantic Ocean. An agricultural environment with a twist. The mink and manure set.
Opportunity to buy acreage in a top ten "quality of life" destination as an investment when properties and construction costs are offered at bargain prices historically.